MoldReport™
Need A Mold Inspector?
(650) 742-8150
Need Mold Lab Services?
(800) 224-1527
For Consumers
Can I Use Home Mold Testing Kits?
What Is Mold Testing? How Is Mold Testing Performed?
How Much Do Mold Inspections Cost?
Questions To Ask Your Mold Inspector
Request Mold Inspection Referrals
For Mold Inspectors
Chain of Custody (pdf)
Download Products Catalog (pdf)
Buy Mold Testing Supplies (offsite)
Log-in to LabServe™ (offsite)
Join Our Network of Mold Inspectors
Mold Testing Labs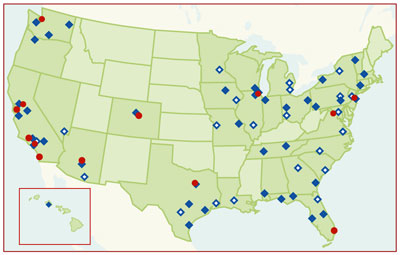 After performing your mold sampling, complete a Chain of Custody (COC) form for each project submitted to the laboratory. The COC documents possession of the sample(s) from collection point to receipt at the laboratory and communicates all the necessary information required by the laboratory. Most importantly the lab needs:


– Your contact details
– A list of the samples and their unique identifying numbers
– The sampling date
– The turnaround time required
– Air flow rate and sample time data

Pack your mold samples in a shipping package to protect them from damage. We recommend shipping samples in a corrugated cardboard box and using packing material such as bubble wrap to prevent the samples from rattling around.
Ship the box of samples to a mold laboratory location of your choice. We advise using a shipping company that offers package tracking.
NOTE: If you do not have a MoldREPORT™ account, please complete and submit a New Client form.
After the mold analysis is completed, you will receive your lab report via email within your requested turnaround time (TAT).
Questions? Please contact us phone at (800) 224-1527.