MoldReport™
Need A Mold Inspector?
(650) 742-8150
Need Mold Lab Services?
(800) 224-1527
For Consumers
Can I Use Home Mold Testing Kits?
What Is Mold Testing? How Is Mold Testing Performed?
How Much Do Mold Inspections Cost?
Questions To Ask Your Mold Inspector
Request Mold Inspection Referrals
For Mold Inspectors
Chain of Custody (pdf)
Download Products Catalog (pdf)
Buy Mold Testing Supplies (offsite)
Log-in to LabServe™ (offsite)
Join Our Network of Mold Inspectors
Mold Testing Labs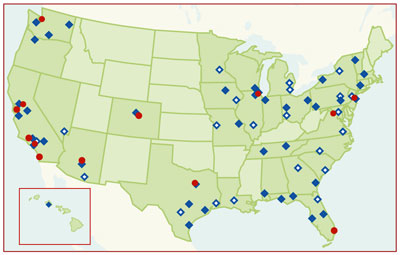 GENERAL INFORMATION
Centers for Disease Control (CDC)
Environmental Protection Agency (EPA)
Information regarding prevention and remediation of mold
Fungal Library - Eurofins EMLab P&K
An index of some commonly encountered fungal genera provided by Eurofins EMLab P&K.
National Association of Home Builders (NAHB)
New York State Department of Health
New York state recommendations for IAQ, indoor mold inspection, remediation, and prevention
The Fifth Kingdom
Online mycological encyclopedia
ORGANIZATIONS
American Conference of Governmental Industrial Hygenists (ACGIH)
American Industrial Hygiene Association (AIHA)
American Society of Home Inspectors (ASHI)
California Real Estate Inspection Association (CREIA)
Indoor Air Quality Association (IAQA)
International Association of Certified Home Inspectors (InterNACHI)
National Association of Home Inspectors (NAHI)
MOLD INSPECTION TRAINING / PRODUCTS
Mold Inspection Consulting and Remediation Organization (MICRO)
Inspection Training Associates (ITA)
Online Store - Mold inspection equipment and sampling supplies through Eurofins EMLab P&K