MoldReport™
Need A Mold Inspector?
(650) 742-8150
Need Mold Lab Services?
(800) 224-1527
For Consumers
Can I Use Home Mold Testing Kits?
What Is Mold Testing? How Is Mold Testing Performed?
How Much Do Mold Inspections Cost?
Questions To Ask Your Mold Inspector
Request Mold Inspection Referrals
For Mold Inspectors
Chain of Custody (pdf)
Download Products Catalog (pdf)
Buy Mold Testing Supplies (offsite)
Log-in to LabServe™ (offsite)
Join Our Network of Mold Inspectors
Mold Testing Labs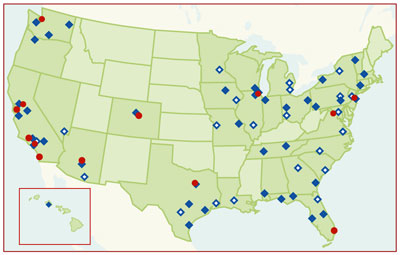 Need a mold inspection in Los Angeles, California, or in Orlando, Florida or anywhere in the United States or even in Canada? Search the websites below to find a mold inspector in your area. If you prefer a referral, simply call our Mold Inspector Referral Line at (650) 742-8150.

Don't forget! Ask your mold inspector for MoldReport™ – the easy to understand lab report for mold inspections. Check out our mold lab reports and see the difference. Also, remember to read questions to ask your mold inspector.
Save Time! Ask us for a referral in your area.