MoldReport™
Need A Mold Inspector?
(650) 742-8150
Need Mold Lab Services?
(800) 224-1527
For Consumers
Can I Use Home Mold Testing Kits?
What Is Mold Testing? How Is Mold Testing Performed?
How Much Do Mold Inspections Cost?
Questions To Ask Your Mold Inspector
Request Mold Inspection Referrals
For Mold Inspectors
Chain of Custody (pdf)
Download Products Catalog (pdf)
Buy Mold Testing Supplies (offsite)
Log-in to LabServe™ (offsite)
Join Our Network of Mold Inspectors
Mold Testing Labs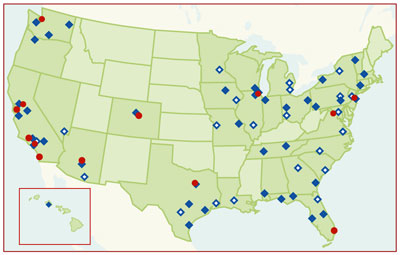 MoldReport™ formerly American Home Laboratories (AHL).
As a mold inspector you perform mold testing in the hopes you can receive results in an easy-to-understand report that not only provides disclosure to your clients, but also requires no additional time for data manipulation.
With this in mind, we partnered with top IAQ professionals to develop MoldReport™ – a fast, easy and inexpensive tool to help answer the question "is there a mold problem here?" within residential homes.
With MoldReport™ you do not have to worry about spending valuable time to compile the data, nor do you have to interpret the data – MoldReport™ takes on that responsibility, and provides you with a complete report ready to present to your client.
In this ever-growing and ever-changing 'mold market' MoldReport™ can provide a quality product that can untangle the complexities and make sense of large amounts of data. This information is presented in an interpretive, easily accessible, visual mold score report. Check out our mold lab reports and see the difference.