MoldReport™
Need A Mold Inspector?
(650) 742-8150
Need Mold Lab Services?
(800) 224-1527
For Consumers
Can I Use Home Mold Testing Kits?
What Is Mold Testing? How Is Mold Testing Performed?
How Much Do Mold Inspections Cost?
Questions To Ask Your Mold Inspector
Request Mold Inspection Referrals
For Mold Inspectors
Chain of Custody (pdf)
Download Products Catalog (pdf)
Buy Mold Testing Supplies (offsite)
Log-in to LabServe™ (offsite)
Join Our Network of Mold Inspectors
Mold Testing Labs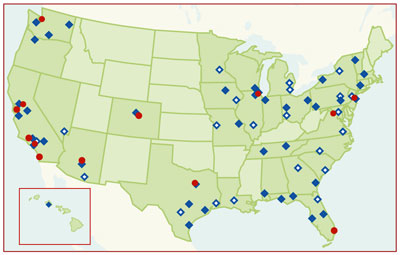 We developed an easy-to-understand lab report for your mold inspections. In fact, we designed MoldREPORT™ specifically for mold inspectors to easily send to their clients, saving you valuable time! MoldREPORT™ makes it convenient and cost-effective to communicate your mold testing results to your clients.

That's why mold inspectors nationwide use MoldREPORT™. Check out our mold lab reports and see the difference.
MoldREPORT™ Features:
Developed by top IAQ professionals with more than 30 years IAQ experience

#1 Rated turn-key interpretive lab report

"Clears the fog" for your clients

Helps mold inspectors answer the question: "Is there a mold problem here?"

Cost effective mold lab report with fast turnaround time

No data manipulation required by mold inspector

Electronic lab report format